Every job cost calculated for you
Add the costs associated with a particular job and sit back whilst Oomph automatically calculates your totals for you, saving you time and costly mistakes. You can add in costs for anything from labour costs, to parts required, vehicle hire, accommodation; the choice is yours.
Create purchase orders with ease
Create purchase orders by simply selecting from the pre-existing data from inside your Oomph system. Once created, send purchase orders directly to your supplier or export them as PDF documents.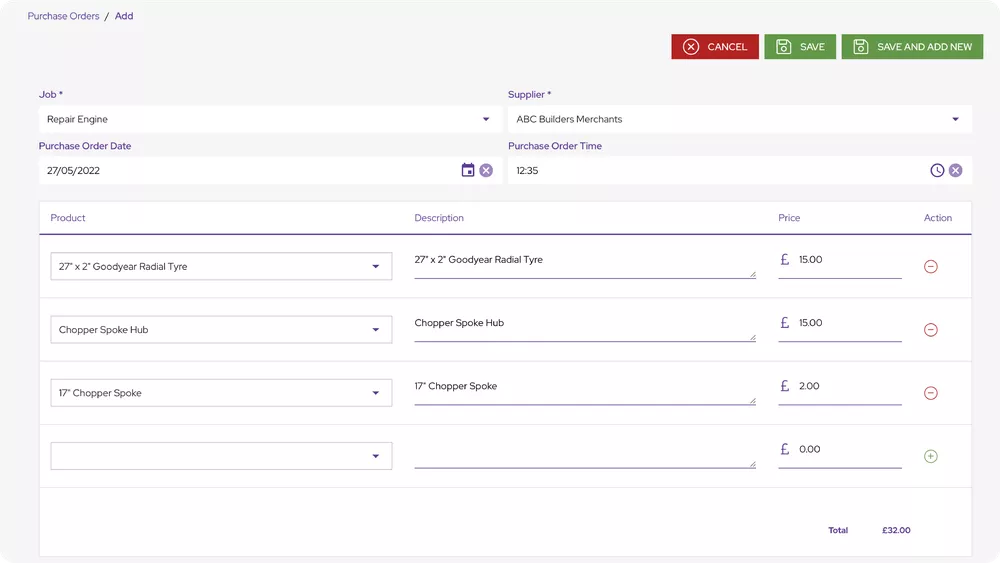 Schedule job visits and manage who's where, and when
Allocate staff members to specific job visit and view all scheduled job visits on the job management calendar. Job visits can also be filtered by staff member and date so that you can find what you're looking for in a flash.